Hangzhou Qianxi Technology Ltd
August 7, 2018
Get multiple quotes within 24 hours!
Sign Into manage and view all items.
The supplier supports Trade Assurance A free service that protects your orders from payment to delivery.
Learn More
Gold Supplier is a premium membership for suppliers on . Members are provided with comprehensive ways to promote their products, maximizing product exposure and increasing return-on-investment.
Learn More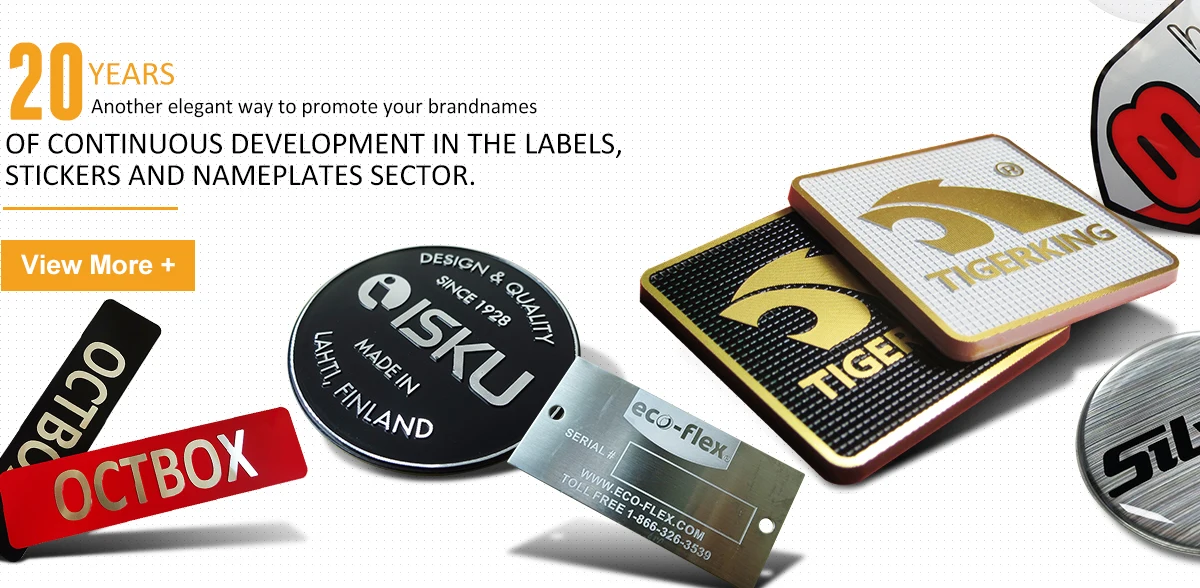 Small Metal Letters For Crafts Car Decorative License Plate
Aluminum Souvenir Country Flag Personality Design Car License Number Plate With High Quality
airbrushed all antique car license plates
remote blank car logo license plate
Laser engraved OEM customsized scratch resistant chemical etched stainless steel labels
Custom 3D Embossed Aluminum Metal Labels
Digital printing customsized stainless steel labels
Custom square cut etched spray filled natural silver stainless steel nameplate
Custom epoxy resin domed bubble badges gel stickers
Custom resin epoxi label 3d dome sticker
Custom epoxy resin domed 3d gel crystal sticker
Custom Waterproof 3M Ahesive Reverse Printed Polycarbonate Labels
Wide range of custom name plates,sticker and label products
Fast service and delivery times with express options
Wide range of custom nameplates, sticker and label products
Fast service and delivery times with express options
20 years of continuous development in the nameplates and label stickers sector.
Formed in 1997,Qianxi has developed a broad customer base reflecting a wide cross section of industry and commerce.
Producing a comprehensive name plates, signs and labelling service, incorporating a wide variety of print processes and embracing advances in technology to produce cost effective and high quality products.
Centrally located manufacturing facility in Hangzhou City(nearby Shanghai) servicing the whole of the world.COMPANY INTRODUCTIONVerification Type:Onsite Check
Custom brushed aluminium embossed metal 3D sticker
Custom flower pot waterproof nameplate logo sticker with 3M strong glue
Custom 3M backing digital metal nameplate brushed finish aluminium name plates
Wholesale Adhesive Designer Aluminum Labels for Handbags
Custom Electroformed Metal Transfer Nickel Sticker Logos
Custom 3M permanent adhesive perfume bottle sticker
Custom 3M Adhesive Electroformed Thin Nickel Metal Sticker Logo Plate
Custom Metal Logo Permanent Adhesive Stickers
Check your messeages onMesseage Center, the supplier willcontacts you soon.
Product Listing PolicyIntellectual Property ProtectionPrivacy PolicyTerms of UseLaw Enforcement Compliance Guide