Western Australia
August 6, 2018
Let Precision Badges WA manufacture your next order of name badges
Weve been in business in Western Australia for over 15 years and proudly supply schools, clubs and businesses with quality etched enamel metal, printed full colour or engraved plastic name badges, at the most competitive prices available.
In most cases there are no setup, artwork or tooling charges.
Every badge can have different wording if you wish. After an initial order(minimums negotiated), you can order small numbers of repeats, even just one if you wish.
1. Etched enamel Metal Crested name badge

Gold or Silver plated with full colour etched enamel and an epoxy domed cover the classiest badge you will ever wear.
An enamelled metal badge with your crest and any lettering you desire, such as a title, a persons name, an organisations name, a year, or a combination of any or all of these.

Your logo and corporate colours exactly as you would like them printed on high quality stock with a polished metal backing (gold or silver) and an epoxy dome cover to protect it. By default these top quality badges are complimented with either a gold or silver border resulting in a long lasting very smart badge.
3. Die Sublimation Printed Plastic Badge.

Your logo and corporate colours exactly as you would like them printed on plastic and an optional epoxy dome cover to protect it.
4. Economy and reusable name badges.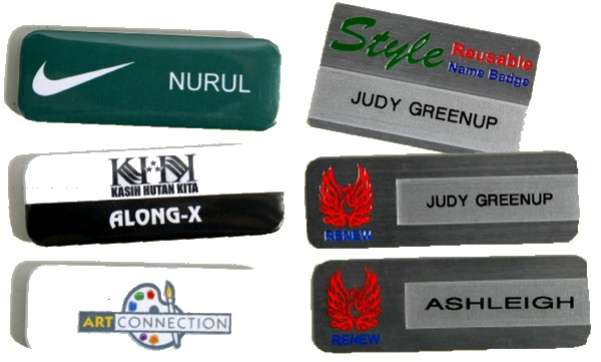 Precision Badges are now proud to supply a range of top quality full colour plastic laminated economy stylebadges and reusable metal badges -all customisable to your requirements. Call your nearest office on 1300-BADGES to discuss these new low cost options, specifically designed for those corporates employing large no.s of staff or for situations where staff turn over is high.
Our Economy type reusable name badges are available in the one size (70x25mm). Our reusable type name badges come in two sizes (50x30mm and 75x25mm).
All our name badges are made to order, so you can have any size or shape you require! We can make all our other name badges to any shape or design, with our most common size being 75mmx25mm.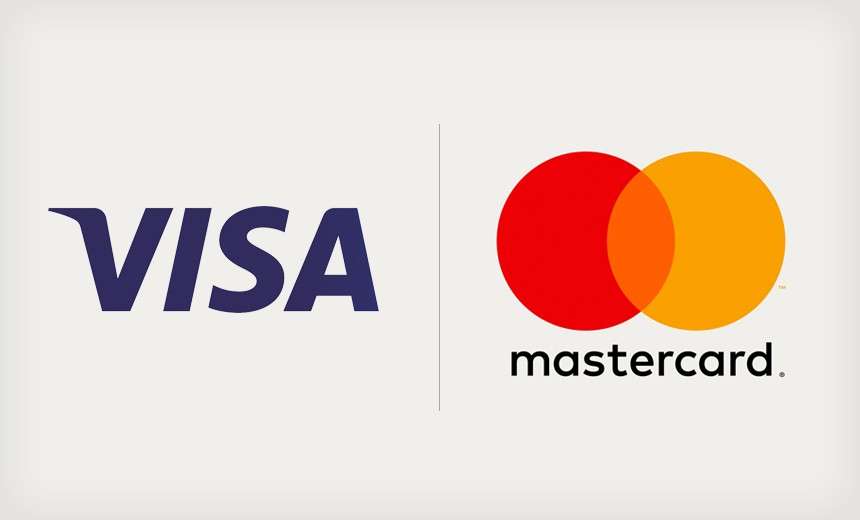 The Precision badges Perth office now accepts credit card payments via Visa and Mastercard. Please call us on 1300 BADGES for details.
We make it easy for you and have the latest manufacturing technologies that enable us to produce the widest variety of quality badge types on the market today. Precision Badges is the Western Australian owned and operated company to trust when you want quality product and friendly, helpful service.
Wed love to help you with your next project whether it be something totally new for your organisation, or just a simple re manufacture of your existing badges or medals.
Request a quote or email us with your questions. We aim to be competitive and will match or beat any quote from Eastern States.
We even have a telephone, so give us a call. Our 1300 BADGES is toll free numberor06 9524 2311will put you in direct contact with your local Branch. Were here to help and we aim to make it easy for you. Have a great day!
Take a look at some of our other badge samples below or
Request a quote for your very own name badges here.
Your company logo can be cut into any shape with names and logo art either full colour printed or filled with top quality enamel paints.
Full colour printed school metal name badge
For complex logos and artwork our full colour printed name badges on a silver or gold bordered badges look great and last longer than acrylic name badges.
Full colour printed school metal name badge
Oval metal photo etched school name badge
Your name badges can be made in any shape. You just need to order a minimum initial quantity of 25pcs.
Oval metal photo etched school name badge
We can incorporate full colour printed artwork within your name badges. Shown here with gold text on an enamel painted background.
This example shows a full colour club crest with text in gold against a dark blue enamel painted background -with clear epoxy protective top coat.
A gold crested name badge with raised logo and text against a sandy gold background.
Top quality metal name badges are our specialty. Call us to discuss your needs. In most cases there is no setup or tooling fee for your badges.
Got a full colour logo to go on a name badge? We can help. Silver metal name badge with raised text on a blue enamel background.
Right to Promote:We reserve the right to use all products in our advertising and displays.
Trademarks:We reserve the right to demand a copy of Right to Produce from customers using logos, trademark, service mark, copyright, right of privacy, patent or similar licensed products.
Note:Products presented incorporating company, corporate or school logos are not for general sale and serve as illustrations of examples of the type and quality of our available lines. They do not imply endorsement and cannot be duplicated by any unauthorized party.